How to match/change colour for dresses, clothes, lipsticks or makeup and more in Adobe Photoshop
Learn how to change colors in photos, whether it's for clothes, makeup, or accessories. In this tutorial, Lili Amanda demonstrates how to match or change colors in Adobe Photoshop, using tools like the brush tool, layer masks, and blending modes. Follow along as she shows you step-by-step how to achieve the perfect color match. Whether you're a commercial retoucher or just looking to improve your photo editing skills, this video is packed with valuable tips and tricks. Don't miss out – subscribe to Portrait Creatives today for more helpful tutorials!
Watch more free tutorials: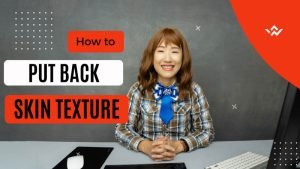 Learn how to put back skin texture in Photoshop in this video tutorial by Lili Amanda from Portrait Creatives. Discover two approaches to adding texture and see how to extract texture from one image to another.
Read More »